RENEGADE GARDENER™
The lone voice of horticultural reason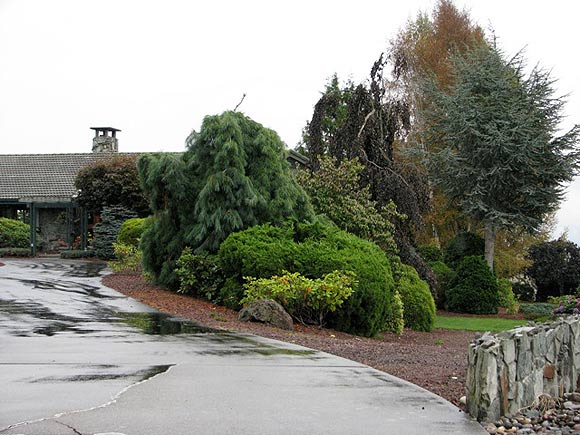 Ah, Seattle: Jump off Interstate 5, hang a left into the first neighborhood you come to, start taking photos.
10-12-11 – Just back from Seattle, and still shaking from the experience. Shaking, not shaken – most evenings it was FREEZING, figuratively if not literally, the damp mid-40s nestling a little closer to my meager bones than I prefer in the fall. Minnesota was running temps in the 70s to the low 80s while I was gone, of course, and darn near hit 80 today, so I was able to shed the chill.
Cloudy and cold spell aside, Seattle is one helluva town, and all I can say is hello and thank you to the many passionate and kind gardeners I had the chance to meet while appearing at the Fall Seattle Home Show. Thank you for adding to my gardening acumen, thank you for your restaurant suggestions, and thank you for not storming out when I stated in one of my presentations that it's OK to cut down a tree on your property. Took guts, perhaps on both our parts.
Here are this month's suggested readings – oh, oh, remember, next month, November 1, I go back to posting all-new, full-length, articles – followed by, if you click the word "more" below, a lot more photos of gardens and landscapes in the great state of Washington (plus a bonus, socioeconomic rant).
Planting Perennials for Punch 
Essential Gardening Tools
Top 10 Gardening & landscaping Blunders – and How to Avoid Them! 
The astonishing thing about the Pacific Northwest in general, and Seattle in particular, is how high the median for residential landscaping. I didn't tour any special gardens or neighborhoods, in fact the first three days were spent driving around north of Seattle, primarily the Bellingham area (hint, hint).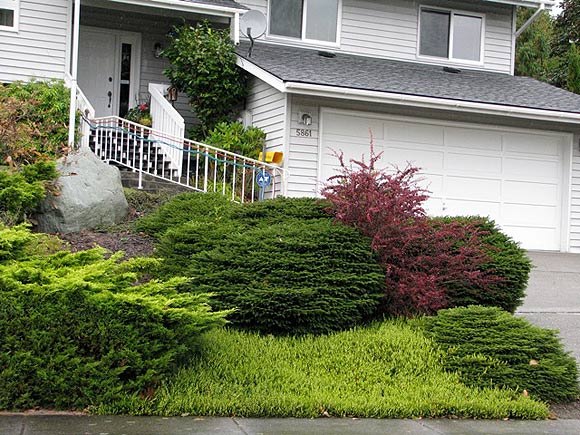 I just lowered the window of my rental car and snapped photos of landscapes that I thought were pleasant. Where I traveled in Washington, one has a hard time finding a house and yard with little to nothing going on in the plant department. My analogy to explain this high level of landscaping is how one can drive around Detroit and not see any beat up, rust-barrel cars. It's the Motor City, and even when in a not-so-great neighborhood, people drive decent, presentable cars. You have to at least do that – the median is high.
Only in Washington (or Oregon) would one drive through a polite, middle-class neighborhood and shoot a photo such as this.

Yes, I finally did find a Seattle tree circle.


Here's how you handle a short, steep front yard.
| | |
| --- | --- |
| | |
| Lake Diabolo | |
Don Engebretson
The Renegade Gardener