RENEGADE GARDENER™
The lone voice of horticultural reason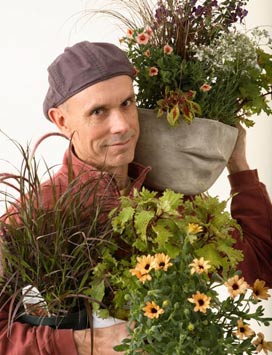 Welcome, comrades.
Day after tomorrow, the world!
RENEGADE GARDENER is the Web's best site for gardeners seeking truth, hope, and one lousy sign that someone unfettered by industry prejudice is helping you become a better gardener.
Originally designed to help gardeners banished to the forgotten USDA Zones 2-4, bold content has made it one of the Web's most-linked gardening sites. Gardening is gardening, design is design, dumb is dumb, and truth conquers all!
Store Shelf Scam: Marketing Non-GMO Foods as a Positive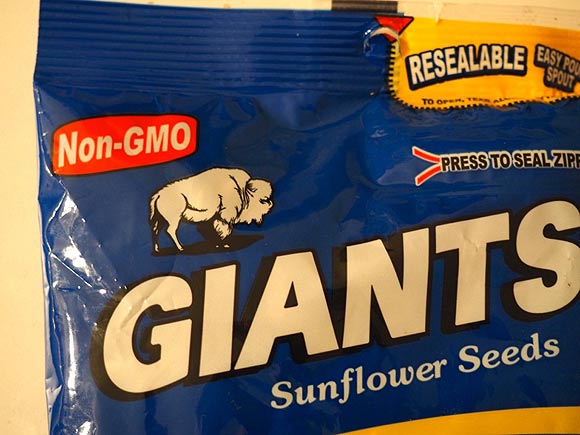 Stopped by a convenience store the other day to pick up a fresh bag of sunflower seeds, and couldn't help but roll my eyes. The manufacturer had joined a number of other food providers in advertising "Non-GMO" as if it's a benefit. Which got me thinking…
Scientific ignorance on the part of the general public has long abetted marketers of products, who for decades have gauged public awareness on health issues and made profits based on erroneous perception – facts be damned.
Have you ever been fooled? Probably. Shampoo companies advertise their products' unique combination of herbs, organic oils, and vitamins – there's even a brand named "Vitamin Shampoo" – knowing that not one in fifty thousand consumers is aware that hair is not living tissue, has no circulatory system and cannot metabolize anything. Can a shampoo deliver vitamins or other nutrients into your hair? No. It's not possible.
Current Column will be updated from the Archives on December1.
Annuals for Minnesota and Wisconsin
Tree and Shrub Gardening for Minnesota and Wisconsin
Perennials for Minnesota and Wisconsin
Best Garden Plants for Minnesota and Wisconsin
Gardening Month by Month in Minnesota and Wisconsin
The Renegade Gardener is Don Engebretson, an award-winning Minnesota garden writer and designer.
The 10 Tenets of Renegade Gardening
Full version is required reading: CLICK HERE.
Gardening should be challenging, relaxing, and fun.
Renegade Gardeners are cautious and wise when perusing the plethora of products and plants sold by the commercial gardening industry.
Gardening involves commitment.
Renegade Gardeners learn the Latin names of the plants they grow.
Gardening is not always easy.
Renegade Gardeners come to realize that lawns are essentially a dumb idea.
Gardening and rock music do not mix.
Renegade Gardeners buy first from local growers.
There is nothing wrong with cutting down a tree on your property.
Irreverence is essential.