RENEGADE GARDENER™
The lone voice of horticultural reason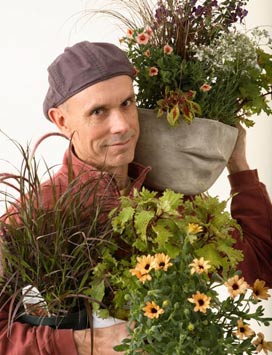 Welcome, comrades.
Day after tomorrow, the world!
RENEGADE GARDENER is the Web's best site for gardeners seeking truth, hope, and one lousy sign that someone unfettered by industry prejudice is helping you become a better gardener.
Originally designed to help gardeners banished to the forgotten USDA Zones 2-4, bold content has made it one of the Web's most-linked gardening sites. Gardening is gardening, design is design, dumb is dumb, and truth conquers all!
Don's Debut Novel Available Now on Amazon and in Book Stores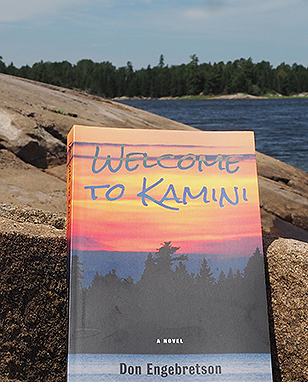 Just when you thought it was safe to go back into bookstores!
Today, October 1st, my novel "Welcome to Kamini" (Guernica World Editions) will be unleashed upon the literary world like a young, goofy, slobbering Saint Bernard, jumping on guests and knocking vases from coffee tables with its tail.
My debut effort already is garnering good reviews. I invite you to travel courtesy of your favorite Renegade Gardener into a wilderness world of danger, suspense, mysticism, romance and live bait.
If your favorite Barnes and Noble or indie bookstore doesn't have it in stock, they can order it for you with prompt delivery. You can also buy it from Amazon.com, Amazon.ca, Amazon.co.uk. For short synopsis and additional reviews, please visit my author's website, donengebretson.com
Head over to my new website, donengebretson.com to read the brief synopsis, a few reviews and a direct link to Amazon for ordering. If you're a fan of this page, I think you'll enjoy "Welcome to Kamini." Why wouldn't you? It's a wild, lightly humorous ride through the Ontario wilderness, filled with eccentric characters, danger, suspense, mysticism, romance and live bait.
Annuals for Minnesota and Wisconsin
Tree and Shrub Gardening for Minnesota and Wisconsin
Perennials for Minnesota and Wisconsin
Best Garden Plants for Minnesota and Wisconsin
Gardening Month by Month in Minnesota and Wisconsin
The Renegade Gardener is Don Engebretson, an award-winning Minnesota garden writer and designer.
The 10 Tenets of Renegade Gardening
Full version is required reading: CLICK HERE.
Gardening should be challenging, relaxing, and fun.
Renegade Gardeners are cautious and wise when perusing the plethora of products and plants sold by the commercial gardening industry.
Gardening involves commitment.
Renegade Gardeners learn the Latin names of the plants they grow.
Gardening is not always easy.
Renegade Gardeners come to realize that lawns are essentially a dumb idea.
Gardening and rock music do not mix.
Renegade Gardeners buy first from local growers.
There is nothing wrong with cutting down a tree on your property.
Irreverence is essential.