RENEGADE GARDENER™
The lone voice of horticultural reason
The 10 Tenets Of Renegade Gardening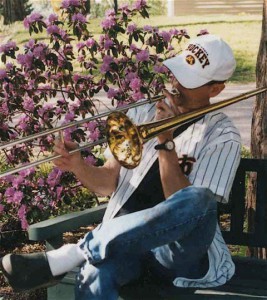 I am a Renegade Gardener. No doubt I became one in part because I was born, live, and garden in Minnesota, a state crisscrossed by USDA Hardiness Zones often given short shrift by national gardening books and magazines. I'm guessing the healthy skepticism born of my Scandinavian roots is an additional factor. Most certainly, I've acquired my stern judgments as a result of decades of abuse by those portions of the gardening industry that favor profit and propaganda over fairness and truth. Whatever the cause, after years of toil in the soil, I've developed a list of universal gardening principles that I believe you will eventually come to embrace. I call them:
The 10 Tenets Of Renegade Gardening
Virtually everything you need to know about gardening is contained on this site. OK, so I'm a little light on how to create an espalier lemon tree, but that's what Google is for. The Current Column and content of the first four feature buttons on the left side of the Home Page are updated on or around the first of each month. Most of the hundreds of articles and feature items on the site include ample photographs. Pick, click, and peruse at will. No, there isn't a search engine. That would be too easy (see Tenet 2).
Welcome aboard.
Don Engebretson
The Renegade Gardener