RENEGADE GARDENER™
The lone voice of horticultural reason
The Renegade Gardener Speaks!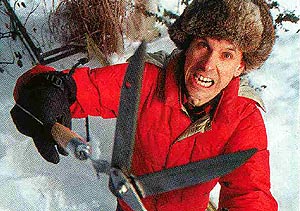 All events are open to the public. Wise to phone or e-mail garden club or Master Gardener events, as there may be a registration process.
As you can see, Don speaks often – locally, regionally, and nationally. If you are interested in having Don as a speaker to your event, e-mail Don.
2020 Speaking Calendar
 January 15, 2020: Boise, ID
Idaho Nursery & Landscape Assn. Horticulture Expo
Boise Center
Info: inlagrow.org
NOTE: Trade Only
February 28 – March 1: Peoria, IL
Peoria HBA Official Spring Home Show
Peoria Civic Center
Info: www.peoriahomeshow.com/
March 27 – 28: Boise, ID
Boise Flower & Garden Show
Boise Center
Info: www.iblevents.com/boise-flower-and-garden-show
April 1 – 5: Duluth, MN
Arrowhead Home & Builders Show
Duluth Entertainment Convention Center
Info: www.homeshowmn.com/