RENEGADE GARDENER™
The lone voice of horticultural reason
 British Nature Artist and Stone God, Andy Goldsworthy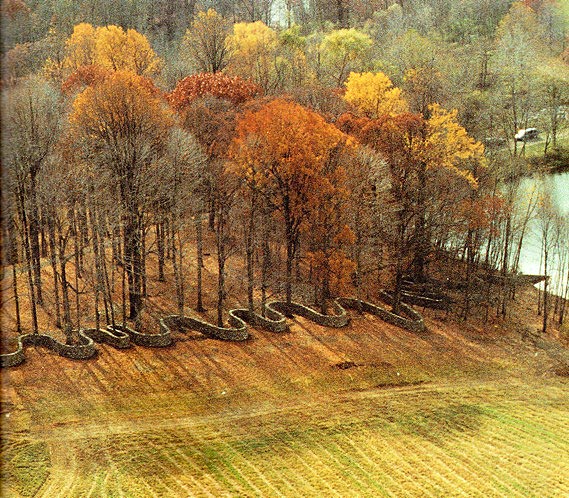 Found another stone freak I'd rather be, had I his talent. A client lent me the book WALL by Andy Goldsworthy, and now I'm hooked on the guy. Born in 1956 near Leeds, England, sculptor and photographer Goldsworthy has evolved into what I term a "naturalist artist," whose work immediately infuses the senses with primal, glorious inspiration.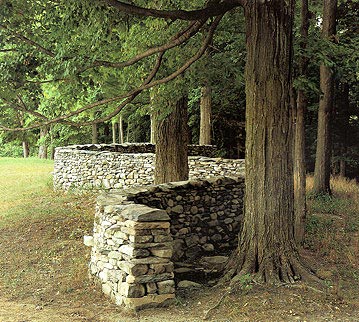 WALL chronicles the construction of a 2,278-foot stone wall that weaves – boy, does it weave – through the Storm King Arts Center, a sculpture park on the Hudson River in Mountainville, New York. Photographs include other artful touches by Goldsworthy along the way. All photos used here are from the book WALL unless otherwise noted.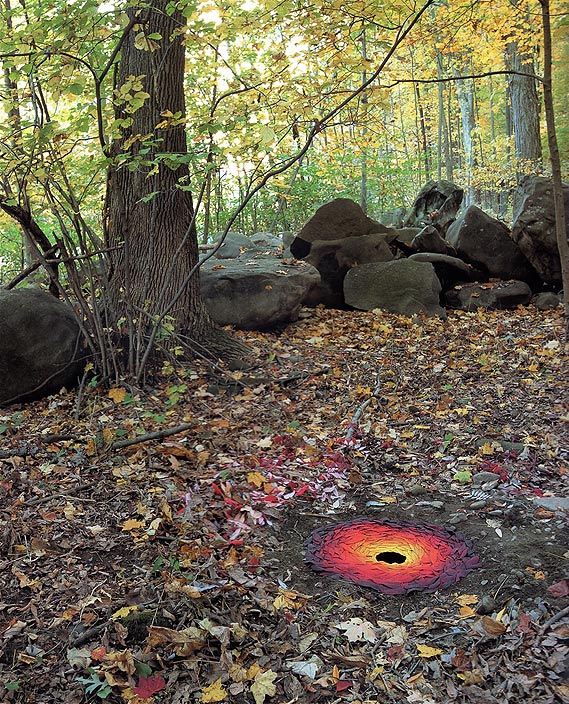 Sumac leaves laid around a varmint hole.
Below is a link to the first of many brief YouTube videos of his outdoor art installations that you will spend the next hour or two watching. Google the guy. Buy his books. I've written about the pace of gardening, the peace of watering, the blissful euphoria I feel while fitting together stone. So you can bet he had me when I read this quote: "A lot of my work is like picking potatoes; you have to get into the rhythm of it."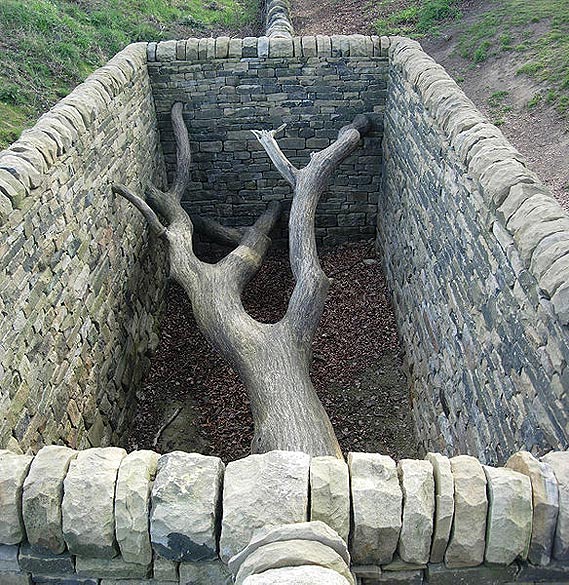 Photo used with permission Wikimedia/Mcginnly
Don Engebretson
The Renegade Gardener