RENEGADE GARDENER™
The lone voice of horticultural reason
The American Conifer Society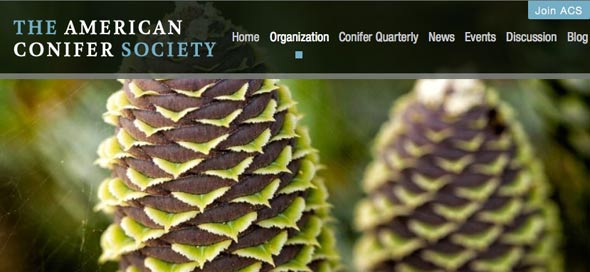 You know how we are, always looking to join the newest and hippest group, trend, movement, whatever. Fly-fishing? Yeah, had its moments before every Tom, Dick and Harry started tying flies. Chai tea lattes at Starbucks? Good for a while, until you realize what you really want is a cup of coffee. Membership at one of those 24-hour mini-gyms? I won't tell anyone you stopped going if you don't tell anyone I did.
Looking for something new to join that will remain valuable to you for the rest of your life? Join the American Conifer Society.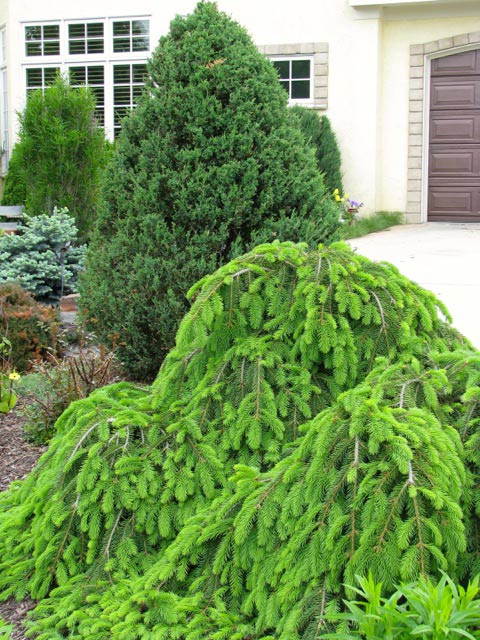 Client's landscape in Greenfield, Minnesota. Conifers are where it's at.
Start by visiting their incredibly valuable public website – wait until I'm done here – then realize that membership opens up the site to exclusive content, videos, conifer database, exclusive garden and nursery tours, Q&A forums, four issues of The Conifer Quarterly, seed exchange, member blogs, and discounts on the coolest new plants under the sun or shade: conifers.
Household Membership (1-2 people) is only $38 per year, US and Canada. Your membership fee supports Conifer Research, Student Scholarships, Awards, International Trips, and Public Gardens throughout the US, in addition to maintaining their amazing website.
It's about the coolest club I know. Ready to join? I thought so. Here's the click:
Don Engebretson
The Renegade Gardener