RENEGADE GARDENER™
The lone voice of horticultural reason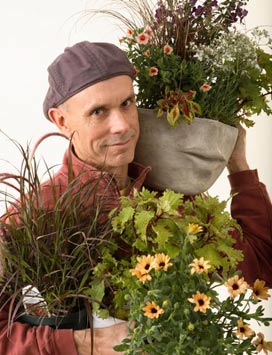 Welcome, comrades.
Day after tomorrow, the world!
RENEGADE GARDENER is the Web's best site for gardeners seeking truth, hope, and one lousy sign that someone unfettered by industry prejudice is helping you become a better gardener.
Originally designed to help gardeners banished to the forgotten USDA Zones 2-4, bold content has made it one of the Web's most-linked gardening sites. Gardening is gardening, design is design, dumb is dumb, and truth conquers all!
Thanks howtostartagarden.org!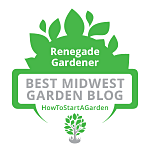 Embroiled in Soil
Is it a sign of these tumultuous times that even the peaceful, passive world of gardening can be embroiled in controversy? Perhaps it's mere coincidence, but that doesn't change the fact that a group of influential horticulture experts have stirred up a hornet's nest surrounding that most basic of gardening components: soil.
There is a popular Facebook page named The Garden Professors blog that has grown quickly to over 10,000 members, mainly gardeners but also a fair number of professionals in the horticulture industry. The page was created by a group of university horticulture professors, typically a good-natured, patient and tremendously astute bunch of scholars who provide research-based answers to common (and sometimes fascinatingly uncommon) gardening questions.
I like it; rarely does one take a scroll and not find some bit of gardening expertise that is of interest.
However, things became VERY interesting last summer, when one of the principal Professors decreed from on high that amending the soil in your yard prior to planting anything – trees, shrubs, perennials, annuals – is taboo. Don't do it, the group announced: "Amending soil is not recommended in this group as it's not science based information." The soil that came with your property is the soil that came with your property. Accept it, but don't deal with it.
That this startling advice negates all prior practical and research-based university advice about amending soil (as needed) with organic materials such as peat moss, compost, manures, sand and organic chemical additives such as lime and soil sulfur, created a quite raucous debate on their Facebook page. Naturally I weighed in. Raucous? I'm there.
Current Column will be updated on May 1. 
The 10 Tenets of Renegade Gardening
Full version is required reading: CLICK HERE.
Gardening should be challenging, relaxing, and fun.
Renegade Gardeners are cautious and wise when perusing the plethora of products and plants sold by the commercial gardening industry.
Gardening involves commitment.
Renegade Gardeners learn the Latin names of the plants they grow.
Gardening is not always easy.
Renegade Gardeners come to realize that lawns are essentially a dumb idea.
Gardening and rock music do not mix.
Renegade Gardeners buy first from local growers.
There is nothing wrong with cutting down a tree on your property.
Irreverence is essential.