RENEGADE GARDENER™
The lone voice of horticultural reason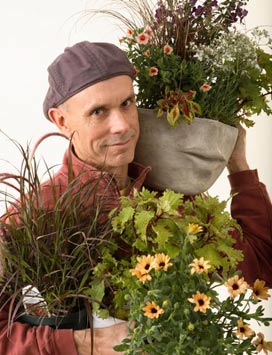 Welcome, comrades.
Day after tomorrow, the world!
RENEGADE GARDENER is the Web's best site for gardeners seeking truth, hope, and one lousy sign that someone unfettered by industry prejudice is helping you become a better gardener.
Originally designed to help gardeners banished to the forgotten USDA Zones 2-4, bold content has made it one of the Web's most-linked gardening sites. Gardening is gardening, design is design, dumb is dumb, and truth conquers all!
The Renegade Gardener is Don Engebretson, an award-winning Minnesota garden writer and designer.
NEW! Click HERE for Don's 2019 
national speaking schedule
Thanks howtostartagarden.org!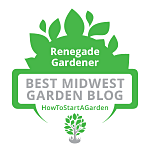 Sometimes you need to reboot your brain, blink your eyes and forget what you know, stop accepting the world you see and see the world that's off the map. It helps when you meet clients who know what they don't want: a perfunctory landscape similar to every other in their neighborhood.
Peter hated grass, for two very good reasons – he hated mowing it and was allergic to it once cut. Andrew wanted something "different" and had only one plant request, the spring flowering and edible fruiting dogwood, Cornus mas (Cornelian Cherry), which reminded him of his years living in Maryland, where the plant abounds. They had lived in the eastern and western US, and had recently moved to St. Paul, Minnesota from southern California.
Their charming, well maintained, 1930s Craftsman Bungalow sat on a standard rectangular city lot. We had landscaped the front yard the previous year (I'll include some photos at the end of this) and now set out to completely renovate the back yard.
Current Column will be updated from the Archives on August 1.
The 10 Tenets of Renegade Gardening
Full version is required reading: CLICK HERE.
Gardening should be challenging, relaxing, and fun.
Renegade Gardeners are cautious and wise when perusing the plethora of products and plants sold by the commercial gardening industry.
Gardening involves commitment.
Renegade Gardeners learn the Latin names of the plants they grow.
Gardening is not always easy.
Renegade Gardeners come to realize that lawns are essentially a dumb idea.
Gardening and rock music do not mix.
Renegade Gardeners buy first from local growers.
There is nothing wrong with cutting down a tree on your property.
Irreverence is essential.