RENEGADE GARDENER™
The lone voice of horticultural reason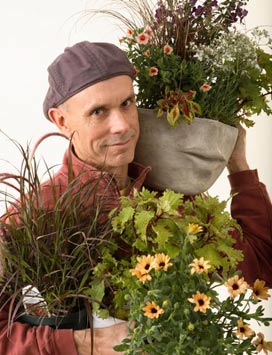 Welcome, comrades.
Day after tomorrow, the world!
RENEGADE GARDENER is the Web's best site for gardeners seeking truth, hope, and one lousy sign that someone unfettered by industry prejudice is helping you become a better gardener.
Originally designed to help gardeners banished to the forgotten USDA Zones 2-4, bold content has made it one of the Web's most-linked gardening sites. Gardening is gardening, design is design, dumb is dumb, and truth conquers all!
The Renegade Gardener is Don Engebretson, an award-winning Minnesota garden writer and designer.
NEW! Click HERE for Don's 2017 
national speaking schedule
Thanks howtostartagarden.org!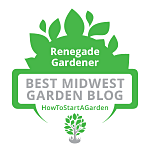 Enough with the Damn Daylilies
A few updates back I made reference to a daylily column that didn't exist, as part of a snide joke. Since then, I've received numerous e-mails from comrades trying to find the column in the vast catacombs of RG.com. So what else is there to do but write it? Here goes …
Comrades, we are planting far too many daylilies. Not just too many per garden, yard, and landscape, but too many tucked together side-by-side, in vast beds, swaths, and trails that are beginning to define the American gardening style in two words: Daylily Delirium.
Here's the problem with daylilies: Their foliage brings nothing to the party. Nothing. Daylily clumps quickly grow large, and what comprises each clump is great, flopping waves of long, plain leaves that the eye dismisses completely. Those leaves go everywhere, sabotaging the sight lines to plants nearby. There is one in the world with variegated foliage, a lovely English woman in St. Paul grows it, but she can't remember its name, or where she got it. If any readers know of it, and where to get it, please e-mail me, and I'll pass the news along.
But I digress. In bloom, yes, a daylily is a delight, large, colorful blooms in as many colors (and color combinations) as there are dollar signs in the eyes of plant hybridizers. But when they are not in bloom, which is seventy-five percent of the growing season, they are nearly complete liabilities. A daylily takes up a lot of space, even the small varieties, and that space is wasted except for the three weeks the plant is in bloom.
Some will respond, "That's why you plant a bed with ten varieties, daylilies that bloom from mid-June to late August." But I contend that you're betting the whole boat on color, because there will be zero contrast in foliage, plant to plant. All the plants in that bed that are not in bloom at any given time, they grant nothing to look at. When a daylily is done blooming (and for the period before it blooms) it lies there like Jabba the Hut, leaves flopping about, finally turning yellow, then brown, from mid-season on.
Current Column will be updated from the Archives on September 1.
The 10 Tenets of Renegade Gardening
Full version is required reading: CLICK HERE.
Gardening should be challenging, relaxing, and fun.
Renegade Gardeners are cautious and wise when perusing the plethora of products and plants sold by the commercial gardening industry.
Gardening involves commitment.
Renegade Gardeners learn the Latin names of the plants they grow.
Gardening is not always easy.
Renegade Gardeners come to realize that lawns are essentially a dumb idea.
Gardening and rock music do not mix.
Renegade Gardeners buy first from local growers.
There is nothing wrong with cutting down a tree on your property.
Irreverence is essential.