RENEGADE GARDENER™
The lone voice of horticultural reason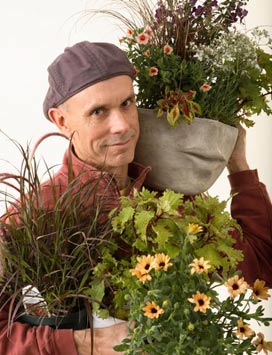 Welcome, comrades.
Day after tomorrow, the world!
RENEGADE GARDENER is the Web's best site for gardeners seeking truth, hope, and one lousy sign that someone unfettered by industry prejudice is helping you become a better gardener.
Originally designed to help gardeners banished to the forgotten USDA Zones 2-4, bold content has made it one of the Web's most-linked gardening sites. Gardening is gardening, design is design, dumb is dumb, and truth conquers all!
The Renegade Gardener is Don Engebretson, an award-winning Minnesota garden writer and designer.
NEW! Click HERE for Don's 2017 
national speaking schedule
Thanks howtostartagarden.org!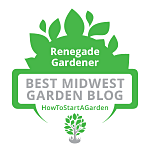 Zen at Play
 Sit quietly, doing nothing, spring comes, and the grass grows by itself.
— Zen saying
(05-15-17) – Says a lot, doesn't it? Updating this site to a new format in January involved reviewing the 350,000+ words on gardening I've written over 22 years, for magazines, newspapers, portions of books and solely for the site itself.
And there it was: The first gardening article I wrote, 500 words for a suburban newspaper, published in 1995. The theme? Gardening is simple, but not always easy. I think it paid fifty bucks.
Our Zen friends above mirror the same sentiment, albeit it in far fewer words (kind of a Zen thing). They also impart their wisdom without monetary compensation, but then, Zen originated as a school of Mahayana Buddhism in China during the Tang dynasty, meaning they didn't need to pay the IRS, come to fisticuffs with the cable provider, or keep decent tires on the Ford F150.
Still, theirs is perfect advice. Spring is the season where I am reminded that the principles behind nature are so resolute, so permanent and powerful, that the best choice for gardeners – the only choice – is to play along. Here's some advice for getting the most out of your precious playtime this spring and summer
Current Column will be updated from the Archives on June 1.
The 10 Tenets of Renegade Gardening
Full version is required reading: CLICK HERE.
Gardening should be challenging, relaxing, and fun.
Renegade Gardeners are cautious and wise when perusing the plethora of products and plants sold by the commercial gardening industry.
Gardening involves commitment.
Renegade Gardeners learn the Latin names of the plants they grow.
Gardening is not always easy.
Renegade Gardeners come to realize that lawns are essentially a dumb idea.
Gardening and rock music do not mix.
Renegade Gardeners buy first from local growers.
There is nothing wrong with cutting down a tree on your property.
Irreverence is essential.