RENEGADE GARDENER™
The lone voice of horticultural reason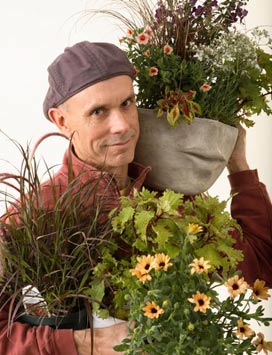 Welcome, comrades.
Day after tomorrow, the world!
RENEGADE GARDENER is the Web's best site for gardeners seeking truth, hope, and one lousy sign that someone unfettered by industry prejudice is helping you become a better gardener.
Originally designed to help gardeners banished to the forgotten USDA Zones 2-4, bold content has made it one of the Web's most-linked gardening sites. Gardening is gardening, design is design, dumb is dumb, and truth conquers all!
The Renegade Gardener is Don Engebretson, an award-winning Minnesota garden writer and designer.
NEW! Click HERE for Don's 2018 
national speaking schedule
Thanks howtostartagarden.org!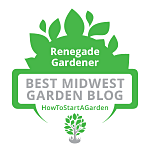 Installing a Stepping Stone Path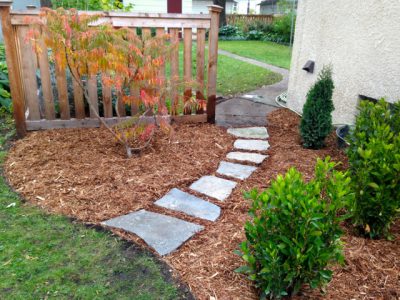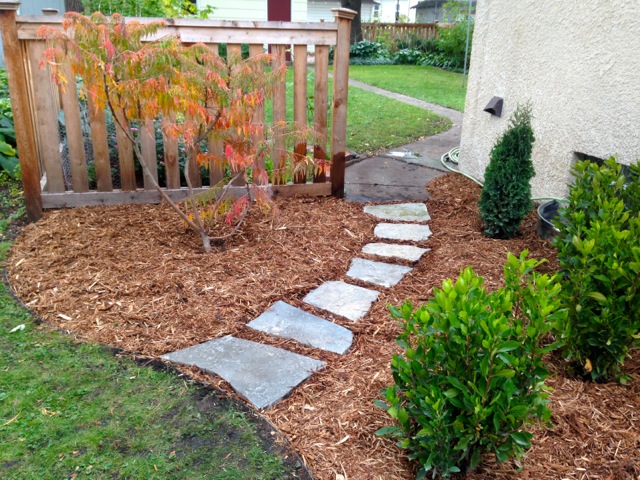 Incorporating the permanent beauty of natural stone into your landscape is a sure-fire way to elevate it to new levels of distinction.
Unfortunately for most homeowners, major stone projects such as flagstone patios, boulder walls, outcroppings or large ponds and waterfalls are more than they can engineer and literally handle. These projects are best achieved by hiring a professional landscape firm.
However, one of the most popular, attractive and functional landscape features using natural stone is one that homeowners are quite capable of designing and installing themselves: stepping stone paths.
Designing the Path
Stepping stone paths look great regardless of length. In fact, a short, curving pathway of only three to ten stones—perhaps a shortcut from the front door stoop through a narrow garden bed – is a terrific addition that combines functionality and focal point. To start, grab a tape measure, measure the distance of the proposed path, and shoot a picture of the area with your phone while visualizing the curve.
Current Column will be updated from the Archives on March 1.
The 10 Tenets of Renegade Gardening
Full version is required reading: CLICK HERE.
Gardening should be challenging, relaxing, and fun.
Renegade Gardeners are cautious and wise when perusing the plethora of products and plants sold by the commercial gardening industry.
Gardening involves commitment.
Renegade Gardeners learn the Latin names of the plants they grow.
Gardening is not always easy.
Renegade Gardeners come to realize that lawns are essentially a dumb idea.
Gardening and rock music do not mix.
Renegade Gardeners buy first from local growers.
There is nothing wrong with cutting down a tree on your property.
Irreverence is essential.