RENEGADE GARDENER™
The lone voice of horticultural reason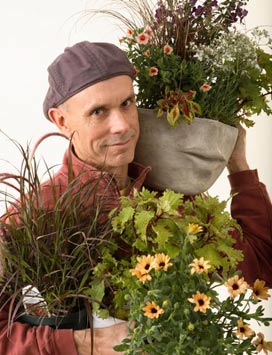 Welcome, comrades.
Day after tomorrow, the world!
RENEGADE GARDENER is the Web's best site for gardeners seeking truth, hope, and one lousy sign that someone unfettered by industry prejudice is helping you become a better gardener.
Originally designed to help gardeners banished to the forgotten USDA Zones 2-4, bold content has made it one of the Web's most-linked gardening sites. Gardening is gardening, design is design, dumb is dumb, and truth conquers all!
The Renegade Gardener is Don Engebretson, an award-winning Minnesota garden writer and designer.
NEW! Click HERE for Don's 2019 
national speaking schedule
Thanks howtostartagarden.org!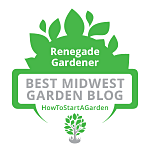 Woolly Adelgid Threatens Hemlock Trees
Why That's Bad and What You Can Do
05-13-19 – Hemlock woolly adelgid is an invasive (Japan), aphid-like insect that attacks and kills hemlock trees. Its egg sacs, which look like cotton balls or clumps of snow, can be found at the base of needles. It can be spread by wind, animals, and human movement of nursery stock, logs, and other wood products including firewood.
Is this a big deal? Yes. On the east coast of the US and Canada, whole tracts of native hemlock (Tsuga canadensis) have been lost. Hemlocks play a key role in forest environments. All manner of wildlife, including fish, will be impacted by the pest.
Here's an excellent video documentary on the topic. If you value hemlocks and particularly if you grow any varieties on your property, please view!
Current Column will be updated from the Archives on June 1.
The 10 Tenets of Renegade Gardening
Full version is required reading: CLICK HERE.
Gardening should be challenging, relaxing, and fun.
Renegade Gardeners are cautious and wise when perusing the plethora of products and plants sold by the commercial gardening industry.
Gardening involves commitment.
Renegade Gardeners learn the Latin names of the plants they grow.
Gardening is not always easy.
Renegade Gardeners come to realize that lawns are essentially a dumb idea.
Gardening and rock music do not mix.
Renegade Gardeners buy first from local growers.
There is nothing wrong with cutting down a tree on your property.
Irreverence is essential.