RENEGADE GARDENER™
The lone voice of horticultural reason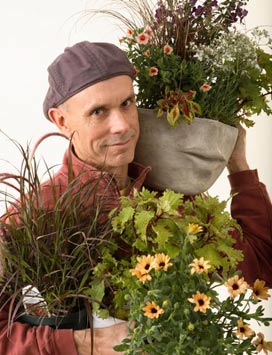 Welcome, comrades.
Day after tomorrow, the world!
RENEGADE GARDENER is the Web's best site for gardeners seeking truth, hope, and one lousy sign that someone unfettered by industry prejudice is helping you become a better gardener.
Originally designed to help gardeners banished to the forgotten USDA Zones 2-4, bold content has made it one of the Web's most-linked gardening sites. Gardening is gardening, design is design, dumb is dumb, and truth conquers all!
The Renegade Gardener is Don Engebretson, an award-winning Minnesota garden writer and designer.
NEW! Click HERE for Don's 2019 
national speaking schedule
Thanks howtostartagarden.org!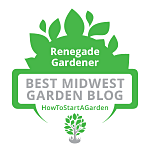 Getting My Head Around Homer
Alaska gardeners are short on heat, but long on passion and expertise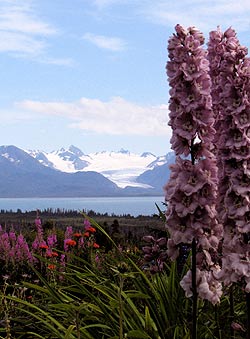 As the plane dropped below dense cloud cover and Anchorage finally came into view, everyone onboard began craning their necks to look out windows on each side of the plane, myself included. My first glimpse of Alaska! And the first glimpse for the other 158 passengers onboard, apparently. I realized that my flight from Seattle was crammed with tourists. No one, it appeared, was an Alaskan returning home from a junket "outside" (an Alaskan's telling term for Canada, the lower 48 states, Hawaii, and the entire rest of the planet).
Made sense. As I would understand more clearly over the next several days, if you live in Alaska, you don't leave during the summer. If you ever leave at all.
With a one-hour layover before boarding my connecting flight to Homer, I wandered into the fine little bookstore within the sleek Anchorage airport, and quickly came to realize what all tourists visiting Alaska come to realize: At some point during my visit, I will be killed and eaten by a bear. One's only prayer is that these two events occur in that order.
Current Column will be updated from the Archives on September 1.
The 10 Tenets of Renegade Gardening
Full version is required reading: CLICK HERE.
Gardening should be challenging, relaxing, and fun.
Renegade Gardeners are cautious and wise when perusing the plethora of products and plants sold by the commercial gardening industry.
Gardening involves commitment.
Renegade Gardeners learn the Latin names of the plants they grow.
Gardening is not always easy.
Renegade Gardeners come to realize that lawns are essentially a dumb idea.
Gardening and rock music do not mix.
Renegade Gardeners buy first from local growers.
There is nothing wrong with cutting down a tree on your property.
Irreverence is essential.