RENEGADE GARDENER™
The lone voice of horticultural reason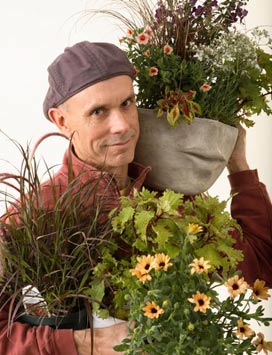 Welcome, comrades.
Day after tomorrow, the world!
RENEGADE GARDENER is the Web's best site for gardeners seeking truth, hope, and one lousy sign that someone unfettered by industry prejudice is helping you become a better gardener.
Originally designed to help gardeners banished to the forgotten USDA Zones 2-4, bold content has made it one of the Web's most-linked gardening sites. Gardening is gardening, design is design, dumb is dumb, and truth conquers all!
The Renegade Gardener is Don Engebretson, an award-winning Minnesota garden writer and designer.
NEW! Click HERE for Don's 2017 
national speaking schedule
Thanks howtostartagarden.org!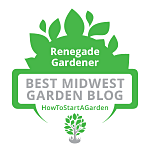 Lessons From the Wilderness
 I like the way nature landscapes, and always come back from my treks through the Canadian wilderness having learned a few things about gardening and landscape design.
At least I believe I do, though it's never the case where this fresh knowledge comes immediately into play. The images I bring back from my past three weeks exploring the woods, meadows, stream banks, waterfalls, cliffs, and shorelines surrounding the remote town of Minaki, Ontario, will steep awhile, then in the lifetime to come bring to my puny attempts at gardening a few faint flashes of graceful space that might honestly be deemed natural.
In northwest Ontario, nature landscapes in broad, sweeping carpets of chaos, a misfiring whirlwind of botanical anarchy that is not so much painted as spewed. No careful, rule-guided placement of plants here. Instead, the native flora claim this granite ground as castaways, dispersed across the jagged territory like stumbling, blindfolded refugees. White pines, junipers, grasses, and the monstrously hardy native perennials cling to the shorelines and form their ragged plant communities as if survivors of shipwrecks.
Even toward the end of August, when many of the native shrubs, perennials and wildflowers are well past bloom, this is achingly gorgeous country. I hesitate to attempt to define the form behind this geographic beauty, to classify it in terms of rules. Perhaps I can express in words at least a few facts about this landscape that contribute to its astonishing splendor.
Current Column will be updated from the Archives on October 1.
The 10 Tenets of Renegade Gardening
Full version is required reading: CLICK HERE.
Gardening should be challenging, relaxing, and fun.
Renegade Gardeners are cautious and wise when perusing the plethora of products and plants sold by the commercial gardening industry.
Gardening involves commitment.
Renegade Gardeners learn the Latin names of the plants they grow.
Gardening is not always easy.
Renegade Gardeners come to realize that lawns are essentially a dumb idea.
Gardening and rock music do not mix.
Renegade Gardeners buy first from local growers.
There is nothing wrong with cutting down a tree on your property.
Irreverence is essential.